Vibration Colored Stainless Steel
• Colored Stainless steel is a strong and highly durable material that is perfect to be used in interior and exterior constructions and design features. Using colored stainless steel sheets means that design professionals can integrate the element of color into their designs, instead of opting for the regular stainless steel look. Steel Color produces different types of colored stainless steel sheets, which are manufactured to the highest standards and from top-quality materials.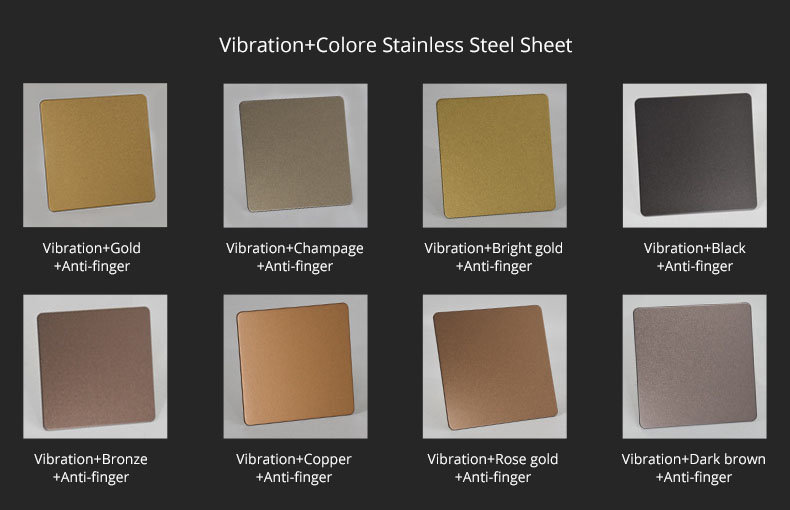 Name

Grade

Dimensions(mm)

Thicekness

(mm)

Vibration Colored Stainless Steel

201, 304, 316L

1000 x 2000

1219 x 2438

0.60 0.80

1.00 1.20

1.50 2.00
Colored stainless steel is non-toxic, has good corrosion resistance, good abrasion resistance, etc. With different illumination angles, color and luster can produce a changeable color effect. Colored coating can maintain its original property at minus 200 degrees centigrade. Meanwhile, its salt spray corrosion resistance is better than normal stainless steel.
PVD coating stainless steel is excellent for outdoor use as it is not affected by UV. It is also excellent as a secondary coating to the stainless steel as chemicals and detergents do not affect the finish.