430 Stainless Steel Sheet
Tisco, Posco, Baosteel, Jisco, HongWang and Lisco, etc.

China
• 430 is a popular non-hardenable grade most commonly used in indoor environments. 430 is readily cold formed by bending, deep drawing and stretch forming. 430 is relatively easy to machine and is comparable to that of structural carbon steel requiring the same recommendations regarding tooling, cutting speeds and cutting feeds. 430 can be welded although it may require annealing.

• 430 has limited weldability and should not be used in the as-welded condition for dynamic or impact-loaded structures.

• Being a ferritic material, 430 has the potential to suffer brittle fracture at sub-zero temperatures. It should not be used in cryogenic applications.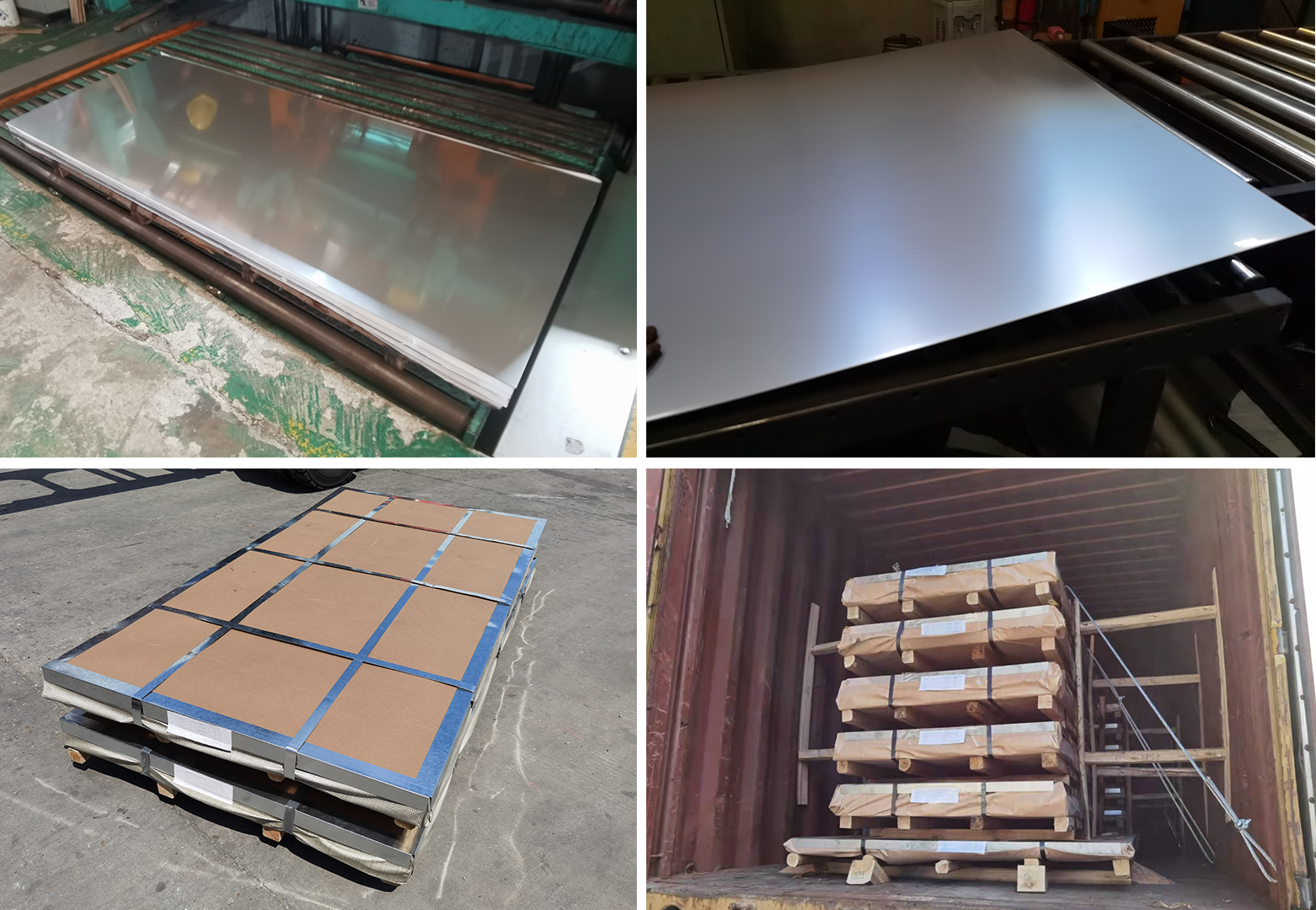 Steel grades

430

Production

cold rolled

Thickness

0.2-3.0mm

Width

1219mm,1240mm

Standard size:

1219*2438mm

Edge

Mill and slit

Finishes

2B,BA

Film

Paper,PE, Rubber, Laser, Fiber Film

packing

Water-proof wooden package

Application

Dishwasher linings,Automotive trim,Range hoods,Drawn/formed parts,

Industrial roofing & wall cladding,Utensils,Heat-resisting

Payment terms

T/T and L/C at sight
Equivalents
430 or 430DDQ- S43000, EN 1.4016
Typical Applications
430 is a simple corrosion and heat-resisting grade and finds application in areas where mildly corrosive conditions occur or where scaling resistance at moderate temperatures is required.
Typical applications include:
• Automotive trim, architectural applications such as industrial roofing and wall cladding.
• Kitchen and cafeteria utensils and cutlery, sinks, wash troughs, urinals, toilets, trim for domestic equipment.
Chemical composition
| | | | | | | | |
| --- | --- | --- | --- | --- | --- | --- | --- |
| Grade | %C | %Mn | %Si | %S | %P | %Cr | %Ni |
| 430 | 0.12 max | 1.0 max | 1.0 max | 1.0 max | 0.04 max | 16.0-18.0 | 0.75 max |
General corrosion resistance
430 stainless steel has good resistance to a wide variety of corrosive environments including nitric acid and some organic acids. It is generally used for highly polished applications and in mild atmospheres such as for food processing and dairy equipment. Atmospheric corrosion resistance is good, although in highly polluted or marine environments staining may occur.
Cold rolled
Standard ferritic stainless steels have fair formability characteristics with useful mechanical properties. Their ductility allows them to be formed by bending and deep drawing. They do not undergo significant work hardening when cold formed.
Welding
The standard ferritic stainless steels are prone to grain growth in the heat-affected zone. As such, the tensile, fatigue and toughness properties in the welded condition are relatively poor. They should thus not be used for applications where tensile or dynamic loading will be experienced.