410 Stainless Steel Coil
• Type 410 is a hardenable, straight chromium stainless steel which combines superior wear resistance of high carbon alloys with the excellent corrosion resistance of chromium stainless steels. Oil quenching these alloys from temperatures between 1800°F to 1950°F (982 to 1066° C) produces the highest strength and/or wear resistance as well as corrosion resistance.

• This alloy is used when strength, hardness, and/or wear resistance must be combined with corrosion resistance.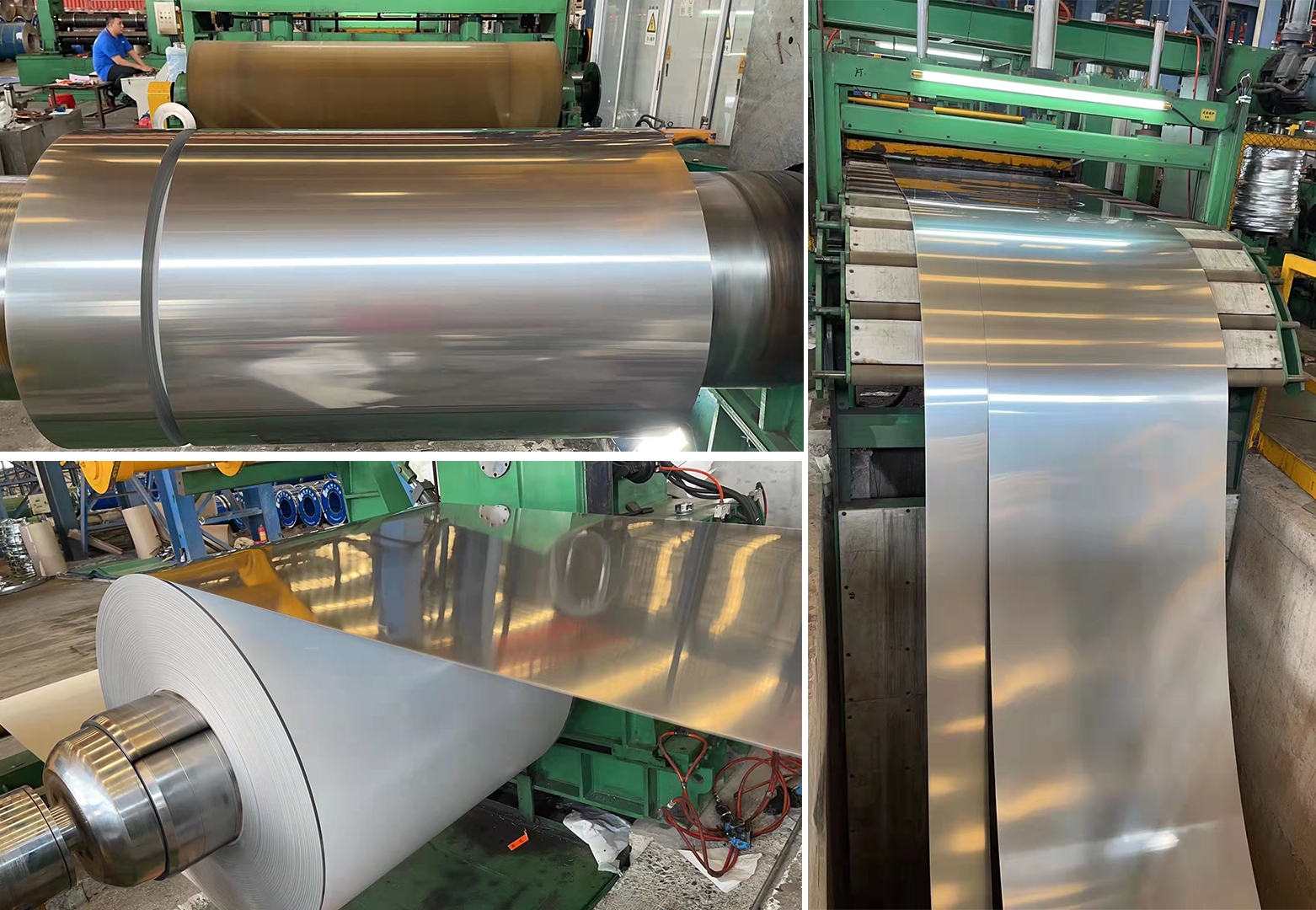 Packing stander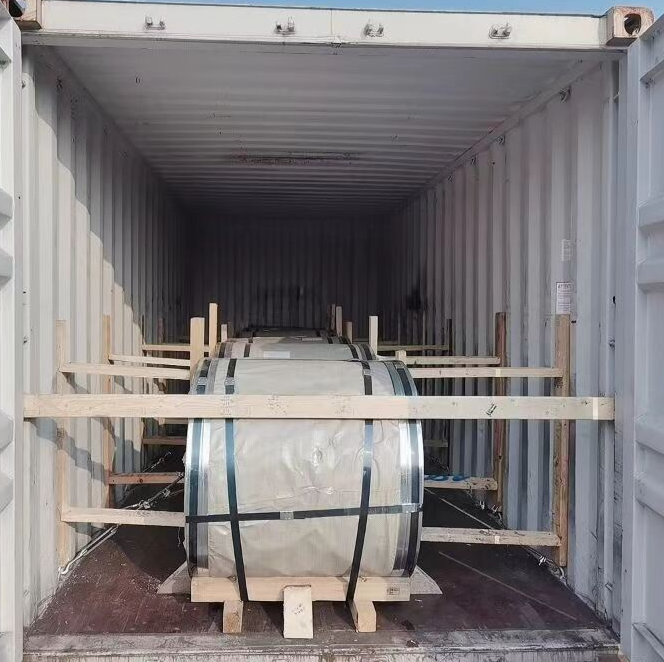 Steel grades

410S

Production

cold rolled

Thickness

0.2-2.0mm

Width

1219mm,1240mm

Edge

Mill and slit

Finishes

2B,BA

Film

Paper,PE, Rubber, Laser, Fiber Film

packing

Water-proof wooden package

Application

dental and surgical instruments, pipelines,

valves and nozzles, automotive parts

Payment terms

T/T and L/C at sight
Equivalents
410-S41000- 1.4006
Typical Applications
Applications requiring moderate corrosion resistance and high mechanical properties are ideal for Alloy 410. Examples of applications that frequently used Alloy 410 include:Cutlery,Steam and gas turbine blades,Kitchen utensils,Bolts, nuts, screws,Pump and valve parts and shafts,Mine ladder rugs,Dental and surgical instruments,Nozzles,Hardened steel balls and seats for oil well pumps etc.
Chemical composition
| | | | | | | | |
| --- | --- | --- | --- | --- | --- | --- | --- |
| Grade | %C | %Mn | %Si | %S | %P | %Cr | %Ni |
| 410 | 0.15 | 1.00 | 1.00 | 0.030 | 0.040 | 11.5-13.5 | 0.75 |
General corrosion resistance
410 exhibits good corrosion resistance to atmospheric corrosion, potable water, and to mildly corrosive chemical environments because of its ability to form a tightly adherent oxide film which protects their surfaces from further attack. Exposure to chlorides in everyday type activities is generally satisfactory when proper cleaning is performed after exposure to use.
For maximum corrosion resistance to chemical environments, it is essential that the stainless steel surface be free of all heat tint or oxide formed during forging, annealing, or heat treating. Al surfaces must be ground or polished to remove any traces of oxide and surface decarburization. The parts should then immersed in a warm solution of 10-20% nitric acid to remove any residual iron. A thorough water rinse should follow the nitric acid treatment.
Cold rolled
Type 410 has reasonably good cold working properties and can be moderately drawn and formed.
Welding
410 stainless steel plate has limited weldability because of its hardenability.