304 304L Stainless Steel Coil
• 304 stainless steel is the most versatile and widely used of all stainless steels. Its chemical composition, mechanical properties, weldability and corrosion/oxidation resistance provide the best all-round performance stainless steel at relatively low cost. It also has excellent low-temperature properties and responds well to hardening by cold working. If the potential for intergranular corrosion in the heat-affected zone exists, 304L is recommended.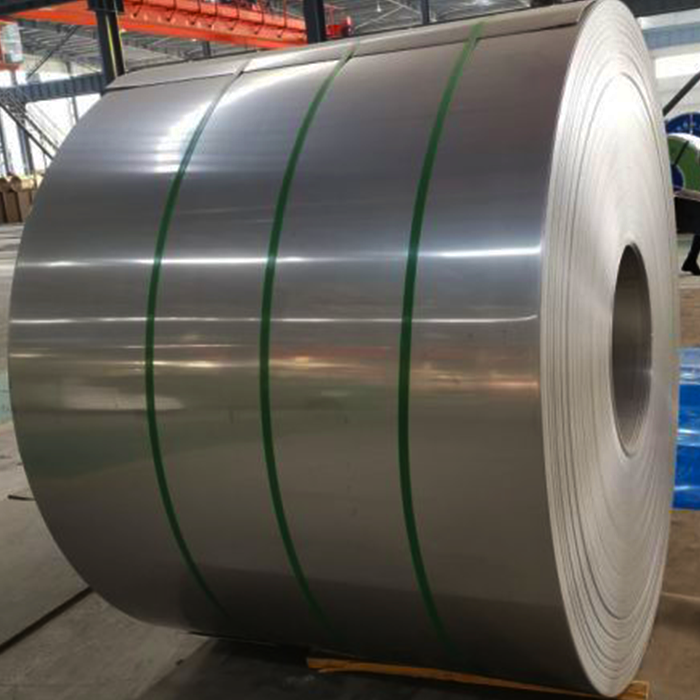 Packing stander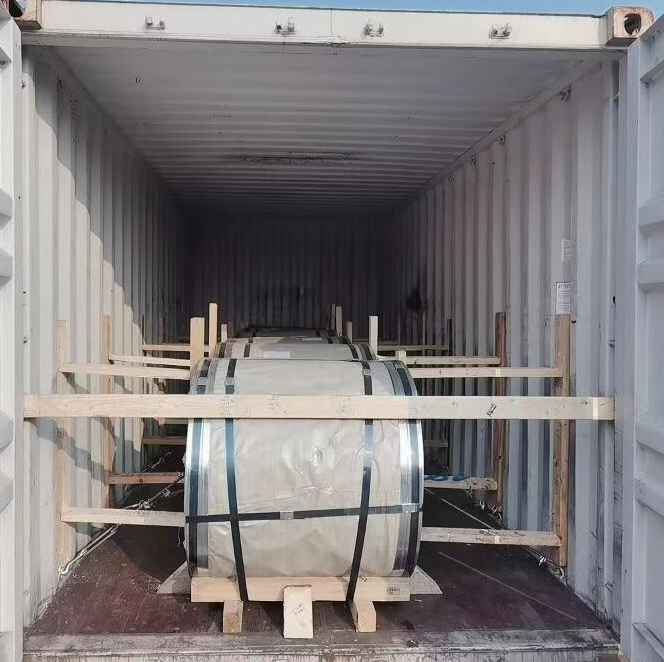 Steel grades

304,304L

Production

cold rolled

Thickness

0.2-3.0mm

Width

1000mm,1219mm,1240mm,1500mm

Edge

Mill and slit

Finishes

2B,BA,8K,No.4,HL,Etching,Embossed,Colored

Film

Paper,PE, Rubber, Laser, Fiber Film

packing

Water-proof wooden package

Application

Food industry,Kitchenware,Electric equipment,

Construction material,Building construction, Medical equipment.

Payment terms

T/T and L/C at sight

Delivery time

15-20 days, it depends on the quantity.
Equivalents
304- S30400, EN 1.4031
304L- S30403, EN 1.4307
Application
304 is used in many industrial, commercial and domestic fields because of its good corrosion and heat resistance. Some applications include: Cookware, sinks, cutlery and catering equipment, food and beverage and pharmaceutical. Tanks and containers for a large variety of corrosive liquids, oil and gas, cryogenic.
Chemical composition
Grade

%C

%Mn

%Si

%S

%P

%Cr

%Ni

304

0.08

2.0 max

1.0max

0.03 max

0.045 max

18.0-19.5

8.0-10.5

304L

0.03

17.5-19.5
304L can be stress relieved at 450ºC to 600ºC for 45 minutes with little danger of sensitisation. A lower stress relieving temperature of 400ºC maximum must be used for 304.
Cold rolled
304 / 304L being extremely tough and ductile is readily fabricated by cold working. Typical operations include bending, forming, and deep drawing.
Note: Austenitic stainless steels work harden. Severe cold forming operations should be followed by annealing
Welding
304/ 304L has good welding characteristics and is suited to all standard welding methods. Either matching or slightly over-alloyed filler wires such as 308L should be used. Weld discolouration should be removed by pickling and passivation to restore maximum corrosion resistance.