Apart from Indonesia, There are Japan, South Korea, Europe and USA too for export to China to Make the Stainless Steel Processing.
09-08-2022
China has increased export value because of the increased import of stainless steel for the process since last year, some they might think only Indonesia will export to China to make the process, but actually Indonesia takes 81% of share for import to make the process, the rest are belong to Japan, South Korea, Europe and USA.
Since the year of 2021, China has increased the import of stainless steel volume for the making process, it takes 605,700 tons, which 115.7% increase compared to last year.
In the year of 2020, the volume keeps increasing, it takes 390,840 tons in the first half year, which 82.29% increase compared to the last first half year.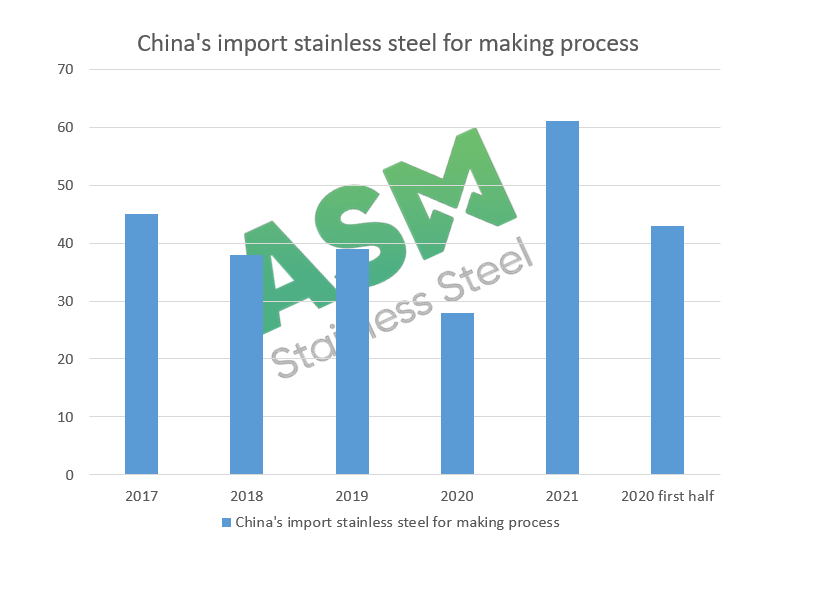 Due to the anti-dumping tax for hot-rolled stainless billet and coil and sheets to Europe, Japan, South Korea and Indonesia, it decreased the volume from Japan, South Korea and Europe.
In the year of 2020, the hot rolled stainless steel sheet and billet increased the quantity to China, due to Indonesia increased its production, it raised to 423,600 tons near 8 times increased.
In the first half year of 2022, China import stainless steel from Indonesia it takes 81%, South Korea take 6%, Japan and Europe both take 5% of the share.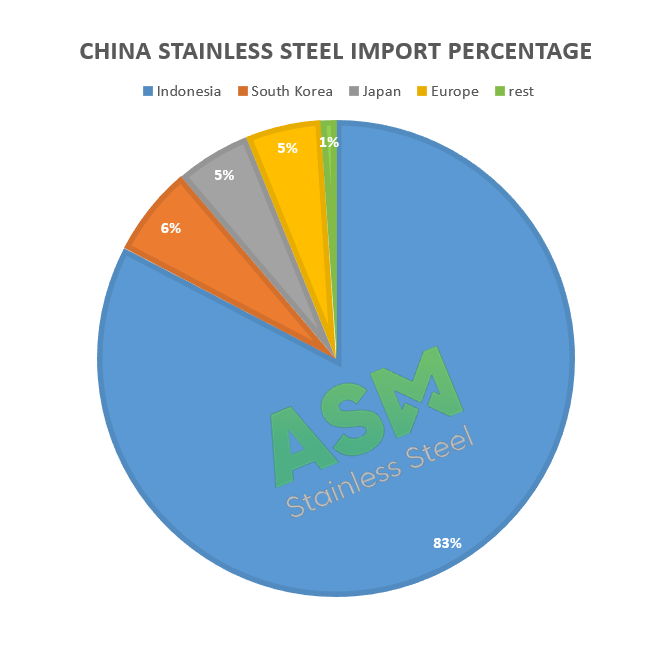 Billet and hot-rolled coil are the main stainless steel product exported to China, it takes 57% and 23% percentage, Indonesia it takes the most quantity, billet takes 98.1% hot-rolled coil takes 78.5%